All of our lesson horses here at GTC are Registered American Quarter horse geldings, well versed in both English and Western riding disciplines. Whether you are new to riding or have been absent from the saddle for some time, our horses are safe and quiet and will help build your confidence. We will match your riding goals and personality to the right lesson horse to best fit your needs and riding dreams. Starting at the age of 6 years old, all the way into adulthood, it's never too late to give riding a try and gain an equine partnership!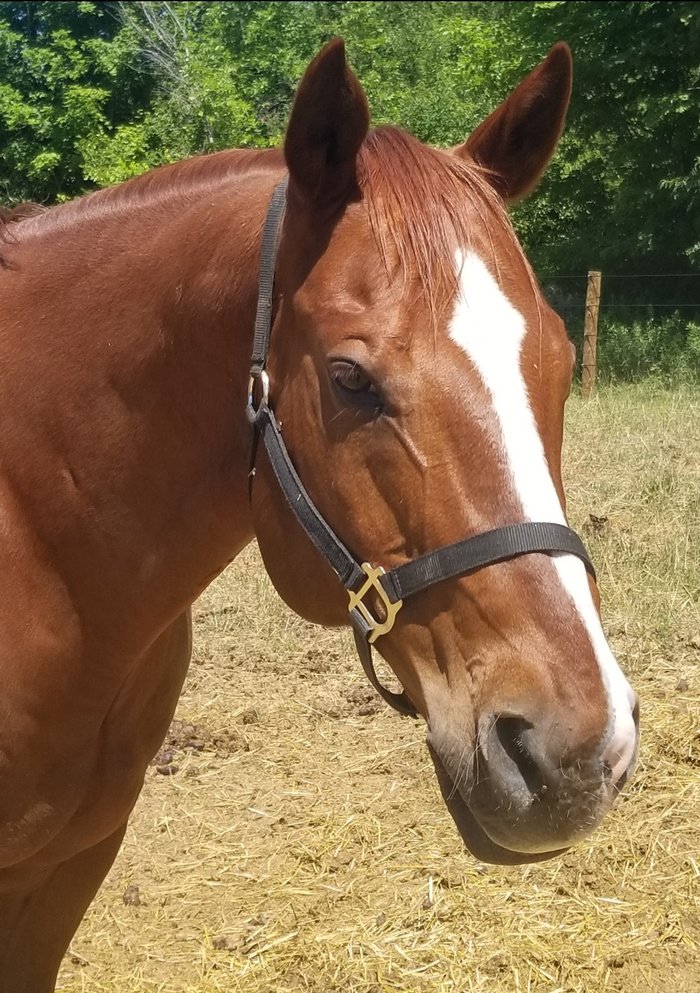 ERNIE aka Poco Eyed Tivio
Ernie makes learning to ride fun! With his incredible cadence at both the trot and canter, it makes any rider learn how to develop and use their seat aids. The kids get a kick out of his "bouncy" trot. Ernie specializes in the pattern events such as the Hunt Seat Equitation, Horsemanship and Trail. He's so careful with feet that we will occasionally set small cross rails for our more experienced riders. He makes a smooth transition for our English versed riders learning ride Western, no matter the age or experience of the rider!
~~~~~~~~~~~~~~~~~~~~~~~~~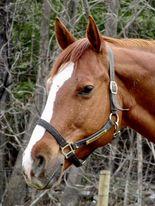 CHIP aka Absolutely Chick
Chip is our very versatile lesson horse, English or Western he loves it all. Chip started out his career as a yearling, making his debut in the AQHA yearling lunge line events. This class is based on quality of movement as well as willingness and responsiveness to work. When not in lessons, Chip spends most of his days hanging out with his best friend Ernie. Some days it's hard to tell them apart as they look so similar. When close up you can spot the difference in their blazes, as Chip has this adorable freckling pattern down the one side of his face.





~~~~~~~~~~~~~~~~~~~~~~~~~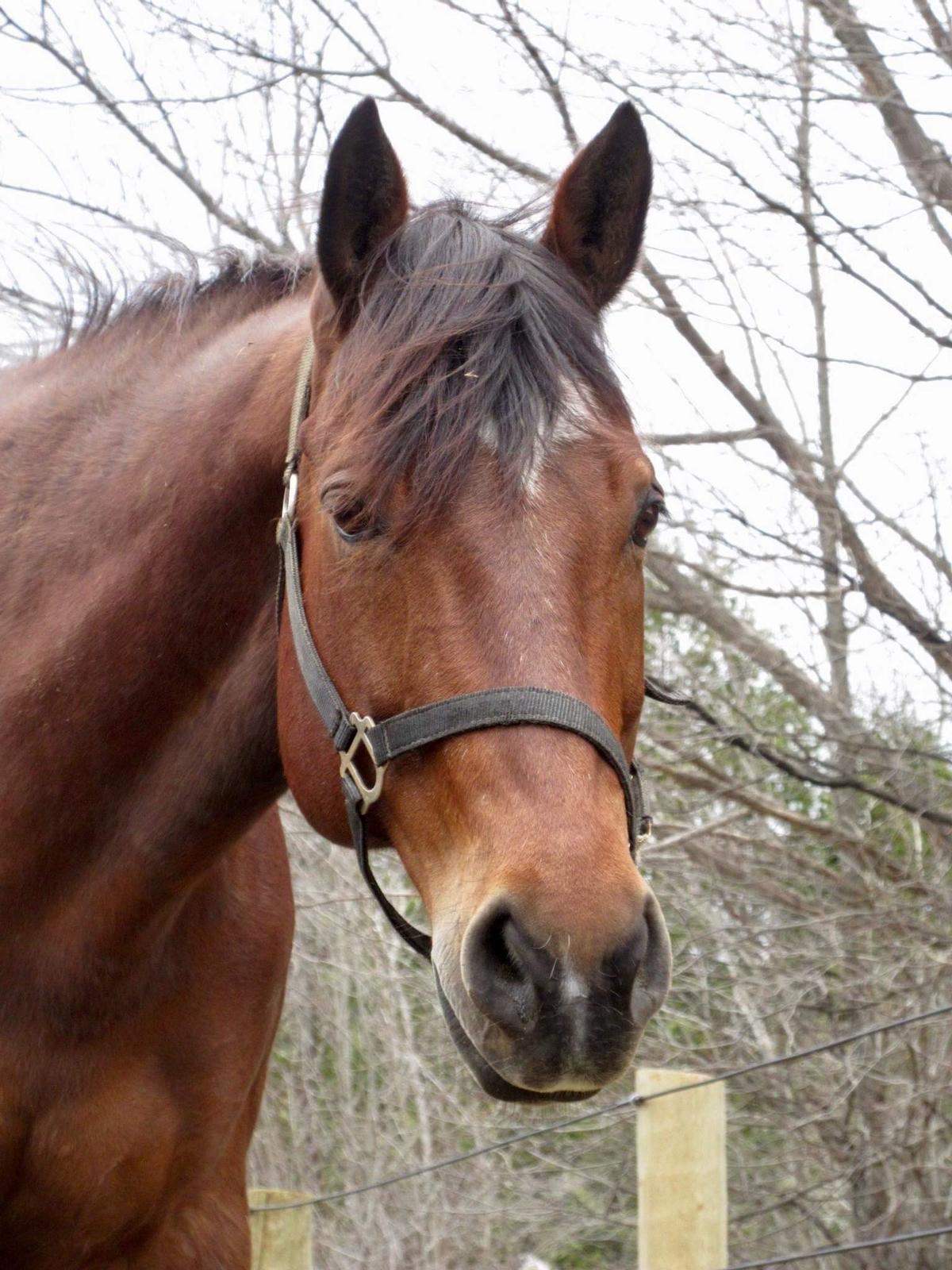 CODY aka Tabus Style Bar
Cody is a favourite around the kids; with his sweet and gentle personality he makes a great babysitter for those of us who are new to riding, no matter the age of rider! He has had many years of training and is well versed in all disciplines. His smooth trot and canter are great for those just starting out or who are suffering from body aches and pains. Cody specializes in the AQHA western events such as Horsemanship, Western Pleasure, Trail, and Showmanship. His favourite pastime is being groomed in the crossties as well as hanging out in his pasture with his fellow herd mates.


~~~~~~~~~~~~~~~~~~~~~~~~~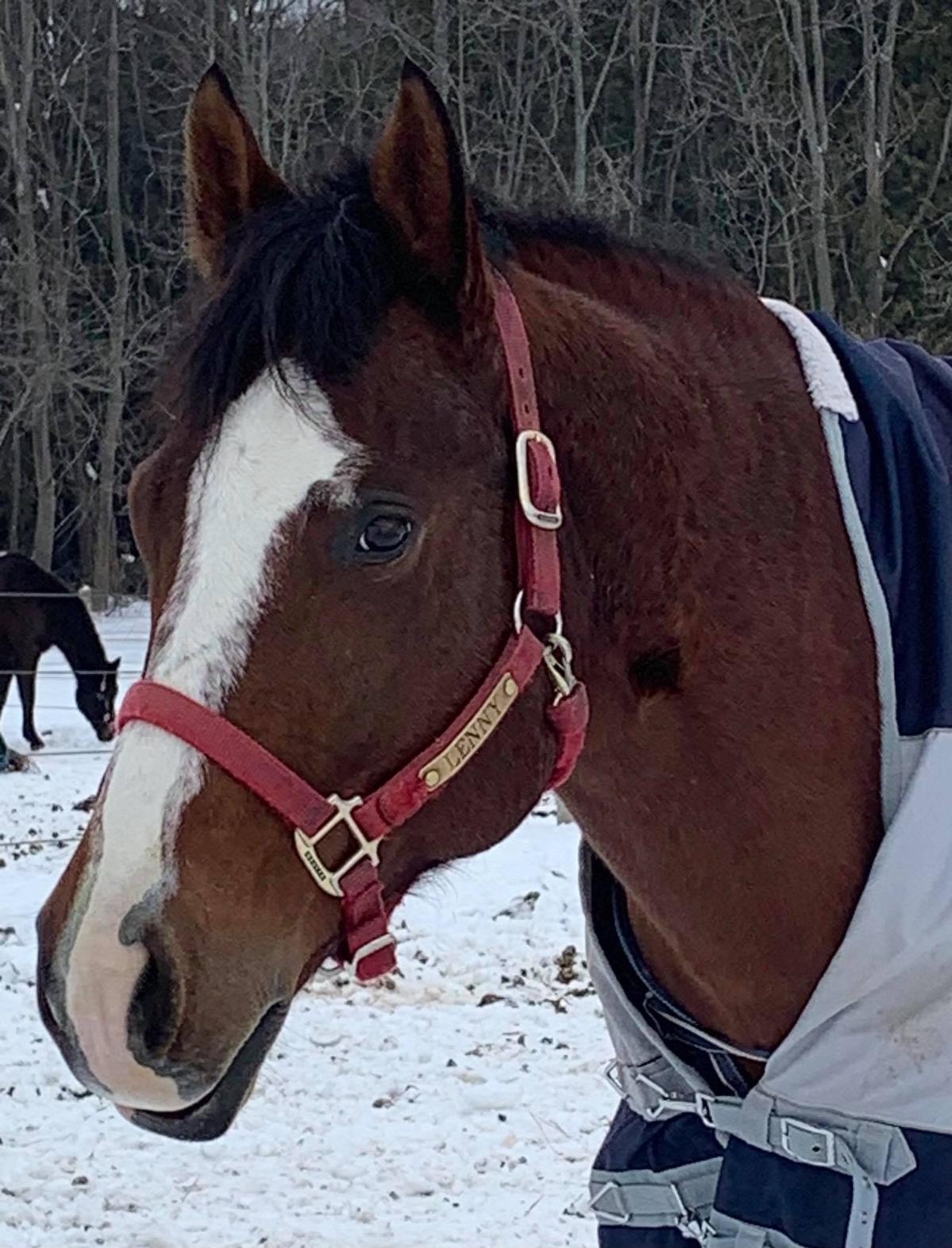 LENNY aka Feelin Lazy
Lenny was in our show program for many years before becoming one of our beloved lesson horses. He is always ready to step back in the show ring at a moment's notice. He is a great addition to our lesson program. Specializing in the All-Round AQHA events, he makes an easy transition for those riders who want to dip their toes back into the show pen. He started his career with us as a Walk-Jog Smallfry horse (for riders 11 and under). Once the rider was of age/skill set, they advanced to the Level 1 Youth divisions, earning multiple Ontario year end awards in both categories. Now he spends his time teaching riders of all ages and experience levels. His smooth jog makes him such a pleasurable ride.



~~~~~~~~~~~~~~~~~~~~~~~~~
CHASE aka Dillions Dry Chaser
Chase is our only grey horse in our facility with a background that specialized in the Reining events. In his younger years, he spent his days at the University of Findlay in the Equestrian Program with his previous owner. Today he uses his knowledge and spends his time teaching riders to use their natural aids, such as their seat and leg, to be able to communicate path, pace, and position. His favorite pastime, while not out with his herd mates, is the occasional trail ride during the warmer weather, where you have to try and catch him to not steal a bite to eat!



~~~~~~~~~~~~~~~~~~~~~~~~~